Propolinse Mouthwash Series - Dental Whitening
Get brighter & healthier teeth, all with a 20-second rinse!
Baking Soda(Sodium Bicarbonate) + Phytic Acid
*help remove dental stains and plaque
*prevent tooth decay and bad breath halitosis
●Liquid formula without abrasives, mild and effective.
●Contains propolis extract that offer mild antiseptic action.
●Contains xylitol that prevent tooth decay.
【Functions/Effectives】 ※effect of applying with toothbrush
・Oral Cleaning ・Remove tobacco stains ・Prevent tartar buildup
・Fight Cavities ・Prevent bad breath ・Get rid of dental plaque

【Effects of Whitening】 ※The effect may vary from person to person.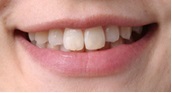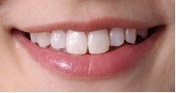 BRFORE AFTER



【Directions】
Vigorously swish 10~15 ml (1/2 Propolinse capful) of rinse between your teeth for 20~30 seconds and then use the toothbrush.
Please close bottle cap tightly after use.
【Caution】
1. Do not swallow the rinse.
2. Store at controlled room temperature.
3. Keep out of reach of children.
4. If you feel uncomfortable or experience an allergic reaction after use, please stop using the product immediately and consult a doctor.
Watch this video for a demonstration: